FEATURE FILMS
---
 Timgad – By Fabrice BENCHAOUCHE
Genre: Family Film
The past and present unfold together as Jamel, a young archeologist is appointed to coach the local footbal team "Timgad Juventus". The eleven 12-year-old players with no shirt no shoes will try their best to win the national tournament.
Co-Produced with ALIA FILMS (France), , NEON Productions (France) and BL Films (Algeria)
Coproduced by Scope Pictures and Wallimage-Bruxellimage. With the support of Cinémas du Monde (CNC/French Institute), the Wallonia-Brussels Federation, the Belgian Federal Government's Tax Shelter, Scope Invest, the EZEF German Fund, the FDATIC (Algerian Ministry of Culture), and the AARC (Algerian cultural Agency)
Distributed by BODEGA Films (France) & ALIBI Communications (Belgium)

Public Prize at the CINEMED of Montpellier, Selected at the FIFF Campus 2016  and at the Festival du Cinéma Méditerranéen de Bruxelles, Special Mention at FIFOG Geneve 2017
---
By Leila ALBAYATY  - 2015
Genre: Drama comedy
Leila meets artist and musicians on the set of the movie "Berlin Telegram". She captures images through the shooting and decides to make her own film and take us for journey through the hidden face of a movie.
Produced by Kwassa Films, Leila ALBAYATY and Michel BALAGUE (Germany)
Distributor: Arsenal (Germany)
Selected at the BERLINALE 2015 – Section Forum Expanded
Selected at Films de Femmes de Créteil 2016
---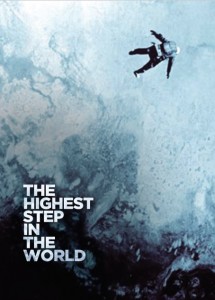 The Highest Step In The World
In development
By Olivier PAIROUX. Co-written with Eusebio LARREA

Genre: Family adventure film
At only 11 years, Jim is passionate about space and sciences. This vocation was transmitted by his father, an astrophysicist who has to fly away for a space mission.  But wen Jim discovers his father  has given yp the mission,  he decides to take the dream over by imitating Joseph Kittinger : a pioneer of the conquest of the space in the sixties. Jim will build an air balloon with his friend Emma. Jim pushes out Emma out of her limits and will drag her into adventures which are going  to bring them clother…
With the writing and development support of The Belgian Film Fund, With the support of Creative Europe-Media, In coproduction with RTL TVI (Belgian Channel), with the support of the Loterie Nationale of Belgium
Selected at EP2C & EAVE 2016
Selected at the Galway Film Market & Holland Film Meetings
---
Genre: Drama
By Zoé Wittock.
With Emmanuelle Bercot & Noémie Merlant.
JEANNE, an introverted young woman who lives alone with her extrovert mother MARGARETTE, works as a night guard in an amusement park. Whilst men all fail to find a place inside the twosome that everything opposes, Jeanne develops strange feelings of love for JUMBO, star attraction of the amusement park.
Produced by Insolence Productions (France), coproduced by Kwassa Films.
With the support of the CNC & the Belgian Film Fund 
Selected at the Mannheim Meeting Place  2014 , at Fantasia 2013 – Frontières- International Coproduction market
---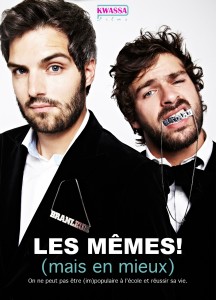 Natural Born Losers-In development
 Written by Thomas ANCORA & Zoé Wittock. Directed by David LECLERCQ.
With Clément MANUEL, Thomas ANCORA, Jean-Jacques RAUSIN, David BAÏOT
Genre: Buddy movie
Simon, Fred and Mehdi, three former school buddies, are invited to their school's 15 years meeting. But when you were THE band of losers (without having really evolved since), you absolutely don't want to reunite with those who humiliated you.But this year, they have a plan : they have three months to persuade their old classmates that they became superstars. And who better than Henry, idol of the school and little brother of Simon, king of the night and of the Social Networks to help them to accomplish this challenge ?
Selected at the Paris 2015 RCF – French speaking Coproduction Meetings
---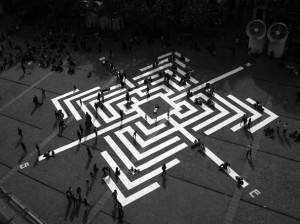 Mechanical Life -Writing stage
Genre: Drama

By Eve Duchemin
48 hours. Three prisoners go on a weekend leave. Leaving behind the prison universe and merciless laws, La VIE MECANIQUE tells of their return to a society, to which they no longer relate, in search of a trace of the life they still have to live and place in the world.
With the writing support of the Belgian Film Fund, The Fondation Beaumarchais, with the support of the SACD. Selected at the FEMIS 2017 and at the Boostcamp 2017 (Groupe Ouest)
---
The Raining Sisters- Writing stage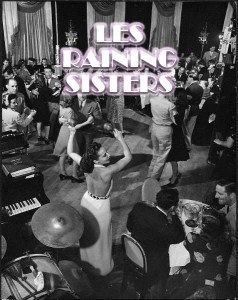 Genre: Musical
Directed by Edith Depaule
Written by Philippe Blasband & Edith Depaule
Raining sisters live together in difficult circumstances. When they start singing inside the house, it rains outside. Thanks to this uncommon gift, they are hired in a cabaret of their hometown. Each with her own vision of love – Judith saves herself for Prince Charming whilst Babette tries out every man she meets to avoid missing The One – they both endure the harsh reality of 1980s Berlin.
With the writing support of the Belgian Film Fund
---
 THE CLUB- In development
A film by Micha Wald
Coproduced with Entre Chien et Loup
Genre: Black thriller
Tokyo, today.
Andrew, 22 years old, scrapes by as he can in this big city. After arriving a few months ago from Illinois to open a foodtruck, he becomes disenchanted when his friend vanishes with his money.
Waiting for better days, Andrew survives in a creepy hotel.
A night, as he tries to make money by betting on a dog during a clandestine fight, he meets Jean-Baptiste, an enigmatic and rich frenchman. The man decides to help him and hires him as handyman. Then begins a strange ballet between both men. A perverse waltz where Andrew's nerves will be on edge.
And what is this exclusive "Club" which the french dandy keeps talking about?
Andrew is fascinated by his benefactor. So fascinated that he would like to take his place…
SHORTS FILMS
---
The Proposal
Animated Short Film – stop motion – by Gerlando INFUSO
Genre: Burlesque Comedy
Icaro chooses Valentine's Day to propose to his beautiful Vanilla in their favorite restaurant: El Muelle. But Dimitri, the chef, does everything to get in the way of the young seducer, putting Icaro's sincere commitment at stake.
In coproduction with Pedri Animation (Holland)
With the support of The Belgian Film Fund, in coproduction with RTBF (Belgian television), the support of the Belgian Federal Government's Tax Shelter and Take Five, Loterie Nationale

Shooting in April 2017
---
Genre: Funny Sci-Fi Tale
With Philippe Katherine
After blowing up the earth seventeen years ago, Destructor finds himself quite lonely on his tiny plot of land floating in the middle of space. One day, Cosmo, a little hi-tech toy robot crosses his path and confuses Destructor with Brian, the little boy he was intended for on Christmas Eve.
With the support of the Belgian Film Fund, RTL TVI (Belgian television), the CLAP and the Belgian Federal Government's Tax Shelter and Take 5
International sales: Salaud & Morisset
Shooting in June 2017