Into Battle 
2016
By Eve DUCHEMIN

An immersive documentary in Marie L's daily life. At 35 years old, she runs a men's prison. Swinging constantly between her « real life » and her « prison life ». This documentary gives us a political reflection on justice and our penitenciary system as well as intimate questions, thus showing us her personal and professional fight to go on with this job she chose but costs her in many ways her life as a women.
Produced by Kwassa Films and SISTER Productions
Coproduced by RTBF (Belgian TV), the Wallonia-Brussels Federation and the WIP. With the support of ARTE France, the CNC, the COSIP, and the Aquitaine region (France)
Broadcasted in June 2016 on RTBF (Belgian television) and Arte France

 Selected at the FIFF Campus 2016 – Namur International Festival of French-SpeakingFilm
---
Slavery routes
In production / Release April 2018

Watch the trailer here : http://slaveryroutes.com/
Documentary series 4×52′; by Juan GELAS & Daniel CATTIER
FROM THE 7 TH CENTURY TO THE PRESENT DAY
Between the 7th and 20th centuries, some 25 to 40 million people were reduced to slavery. This persistent and widespread enslavement process is exceptional for the sheer geographic scale involved, for the permanence of the Asian, Atlantic and African trade systems which brought about a veritable industry in human commerce, and for the ideological, legal and religious practices which served to justify it. How was it possible to enslave almost 40 million men over nearly 13 centuries? How was it possible to accept the fact that people were reduced to the state of simple merchandise, to be bought, sold, exchanged or bequeathed like common goods and chattels? It is time to present a transversal, global and inter-regional investigation into what remains the most comprehensive exercise in dehumanization ever orchestrated: the slave trade in black Africans from the 7th to the 20th century.
Produced by La compagnie des Phares et Balises, co-produced by ARTE France,  RTBF, Kwassa Films and LX Filmes 
---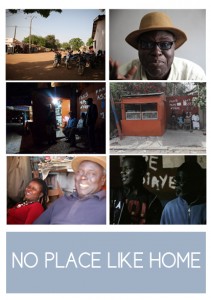 No Place like Home
In development
By Dominique GUELETTE
In the hearth of Dakar, Amala, a radio show host, installed his media shop. This cultural centre is a discussion laboratory in which people from every horizons debate. Words bounce from the sidewalk to the mike they call to a reflection, and never make a concession. Amala is the pillar around which we will meet other characters. They all live or have lived immigration one way or another. And they're all tied to Amala, to his voice, and to the reggae beats he plays. 
With the support of the Belgian Film Fund and the DGD
---
BELGIAN IS THE NEW HIPSTER 
by Gilles DAL and Marc BALL
 From the sketch of Coluche "Les Belges" in 1979 to the TV sets of Canal Plus starring Stromae, François Damiens or Stéphane de Groot, something has changed. For the french people, in thirty years, the belgian has moved from the status of natural born moron into that of hipster.
What happened? How did the Belgian, this ridiculous cousin, become the influencer of trends and reservoir of talents of a France formerly so prompt to ignore its french-speaking neighbors?
In coproduction with O2B Films (France). In coproduction with the RTBF (Belgian television), VOO – Be TV, casa Kafka. With the support of Planete+ and the CNC.

---
Le Trésor d'Yves Saint-Laurent
Broadcasting 2017
By Loic Prigent
An immersion into drawings by Yves-Saint-Laurent preciously preserved by the Pierre Bergé Foundation.
Produced by Bangumi & Deralf, coproduced par Kwassa Films, Arte GEIE, RTBF (Belgian Channel) & Entre Chien et Loup
---
THE AFRICAN JOURNEY OF THE JELLY SHOES
In development
by Florian Vallée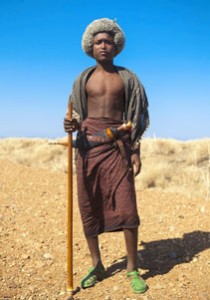 Let's give the plastic sandal its rightly deserved place in the pantheon of Mankind's shoes. Although no one dares question its timeless contribution to the comfort of our feet, who really knows its true story? Who remembers that it was born on the workbench of an Auvergne knife maker on Thursday 7 February 1946? That it soon crossed the borders before invading the French Colonial Africa? That it will be used for military uniforms, fashion, sports or still, at work? Who could have known that it would escort fights for independence and one day become a symbol of national identity? That it would soon become the most-worn shoe on the continent! From the Ivory Coast to Kenya, from Cameroon to Eritrea, this report follows with great orthopaedic rigour the traces of the illustrious plimsolls.
With the support of the Belgian Film Fund, WIP (Wallonie-image Productions and the RTBF (Belgian television)